I couldn't find any stamps like this so I thought I'd make one.
I am very much against the idea of increasing/decreasing or having a completely separate punishment for a crime designated as a "hate crime".
My argument is pretty simple: We have freedom of speech, freedom of thought, so why punish someone for that? Hold people responsible for their ACTIONS, not because they're a bigot or an asshole.
I made a journal entry about this topic. I'm not sure if makes any sense at all - I haven't had my morning coffee yet, but I'm interested to see what other people think about this topic.
Template:
[link]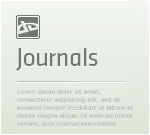 On Hate Crimes and JusticeAre you affected by hate crimes? Graffiti, vandalism, verbal abuse, threats of violence, physical assault? Homophobia, transphobia, religious bigotry, racism, disability-related crime? Do you know where to report it? Stop hate.

Yes, stop hate.

In the USA as well – stop hate. In a free country, where you have freedom of thought, freedom of speech, conscience and religion – stop hate.

One of the few things I disagree with some people on – including my own husband – is the topic of "hate crimes." More specifically, the tacking on of a more severe punishment because a crime has been deemed as one of hatred based on pre