"It IS a war. The casualties? The rights that our fore-mothers fought for."
Before you say anything, let me point out that I absolutely hate that everyone (*cough*Americans*cough*) like to call everything a war. War on Christmas, War on Women, War on Drugs, War on Terrorism.
But you know, however much I dislike the term, it certainly does ring true at least partially.
There
is
a war on women going on in the United States, through republican politicians putting up wave after wave of anti-choice, anti-women's rights, anti-everything-that-the-women-of-the-last-century-achieved legislature.
If you are interested in reading a list of Anti-Woman Legislature, please visit my journal HERE
.
---
As for the stamp, I'm experimenting with different effects. Not my best stamp, but it was still fun to make.
Also, I like the word "foremothers." What, we have forefathers, why not foremothers?

---
Related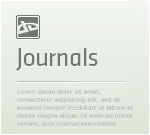 Anti-Woman Legislation DirectoryThe awesome owner of This Slut Votes has compiled a list of legislation organized by state, that is considered to be anti-women. I'm going to share it here, since I found it extremely helpful.

Information

:bulletwhite:Use CTRL+F to search for specific words or the names of states.
:bulletwhite:I did not write this, all credit goes to This Slut Votes and Unitewomen.Org
:bulletwhite:Visit the original website here.
:bulletwhite:Additional resources are at the bottom of the page linked above, so please make sure you visit them as well.

Alabama

:bulletpink:SB 5 Personhood (life at conception)
:bulletpink:SB12/HB418 Requires ultrasound (
Related Groups



---
Texture:
[link]
Template:
[link]

Click here for ALL of my Stamps

Click here for Religious Stamps

Click here for Political Stamps